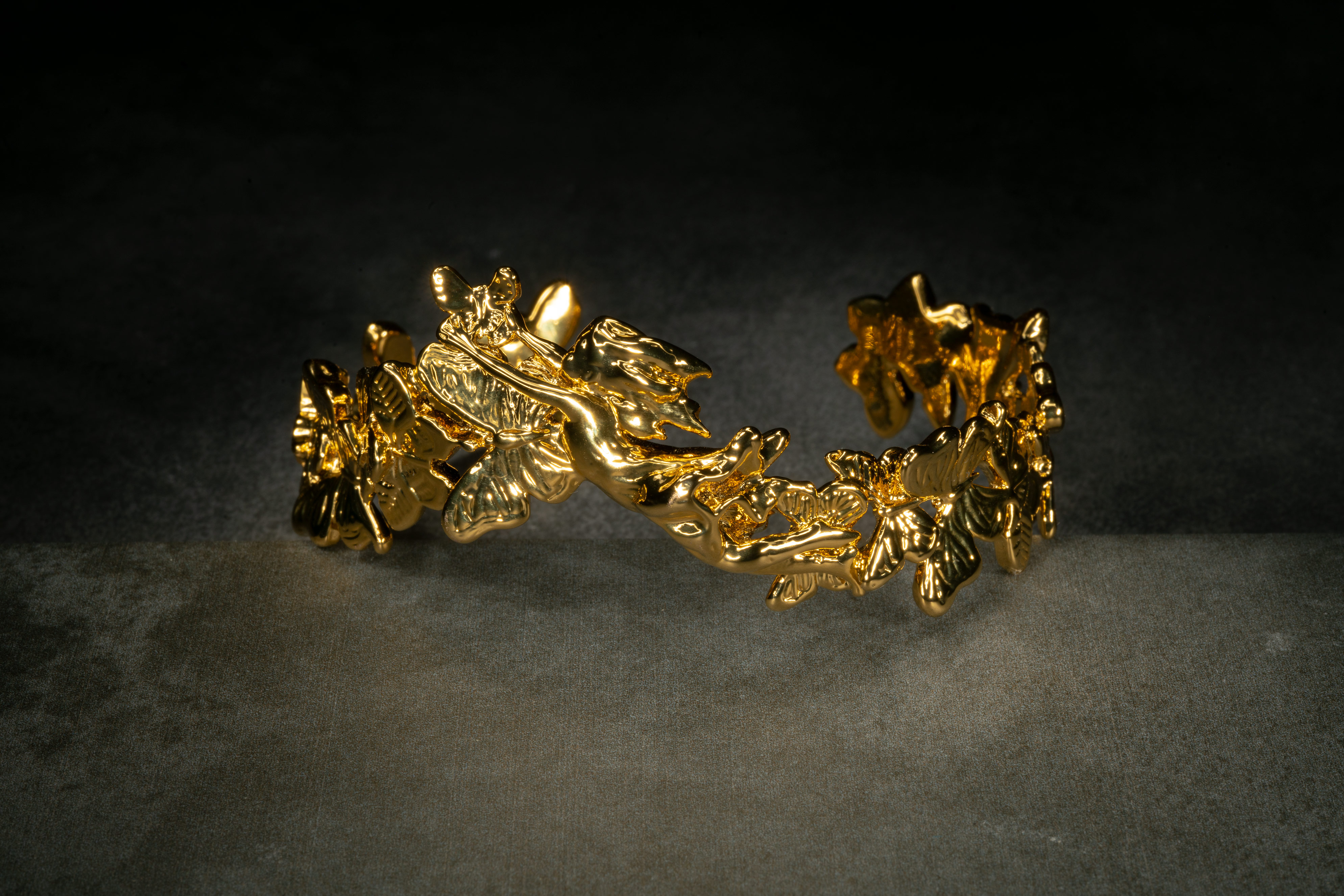 Work of the Figurative Artist
Since sculpting her first bronze in 1994, Angela Mia has been creating figurative bronze sculptures for international collectors, corporations and institutions. Exalting the human spirit through expressive faces and natural body movement has become Angela's recognized trademark. Her work's greatest inspiration is the curious and ever-changing individuality of her children.
As I'm working, I find the sculpture gradually coming to life. The piece never seems finished; I want to continue its creation but have to push myself to finally let go.
Detail in Figurative
Sculpture
Angela's figurative sculptures are said to emanate unique living spirit - something the artist achieves by truly knowing - and often loving - her subjects. Angela sculpts in clay her deeply honest observations, reflecting even the smallest nuance in character and ultimately revealing an acute, mesmerizing likeness to her model.
Having the concept so clear in my mind, I have already chosen my models: individuals who represent a multiplicity of humanity, glowing with spirit, and shaping light and shadows over form.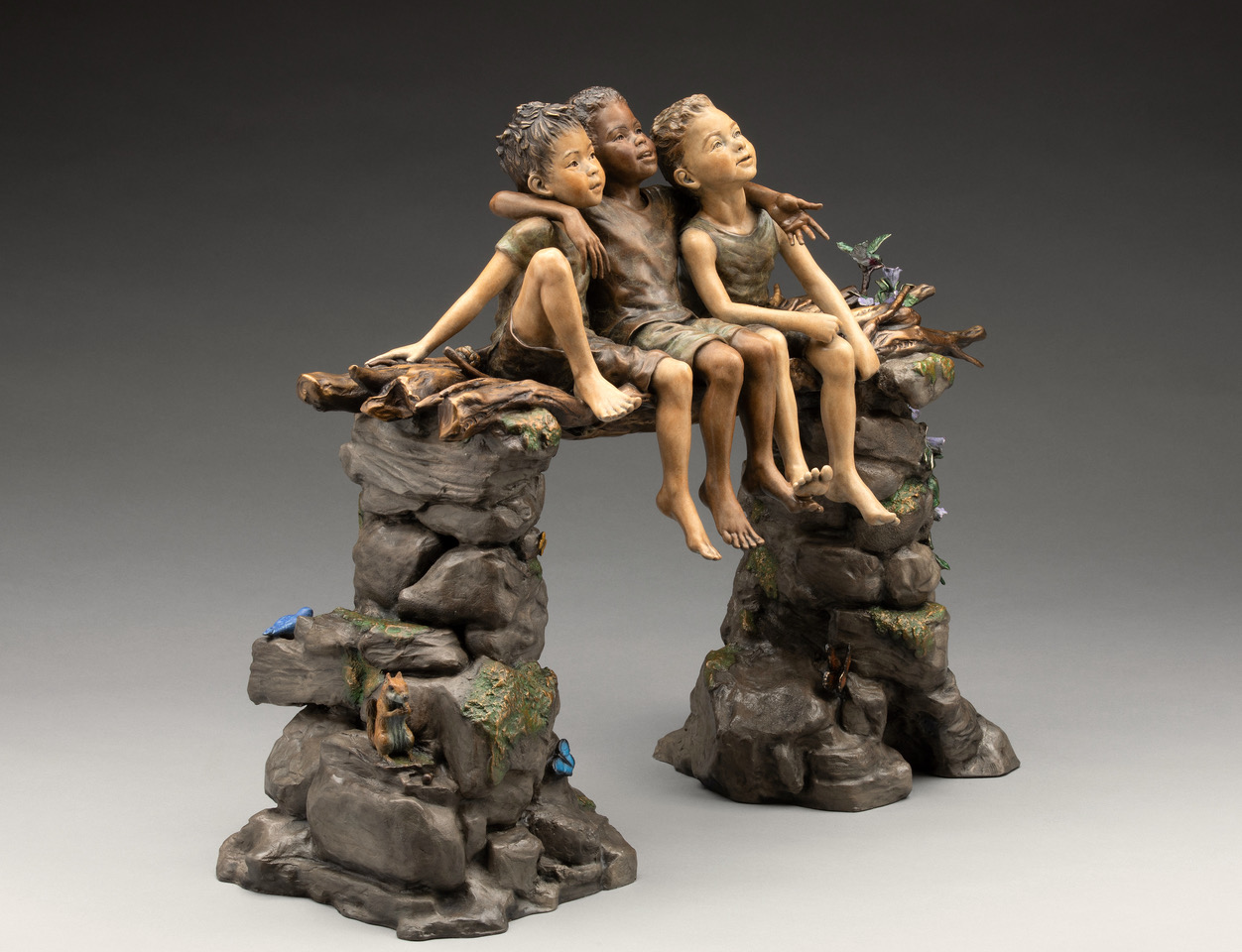 Figurative
Bronze
Sculpture
Providing meaningful insights into human relationships by allowing viewers to look beneath the surface of face and figure into the soul of the subject is the strongest appeal of figurative art and the works of Angela Mia.
In the end, I want my work to be remembered as something that inspires and awakens tenderness of spirit - something within that allows us to stop and appreciate the more important things like family and love.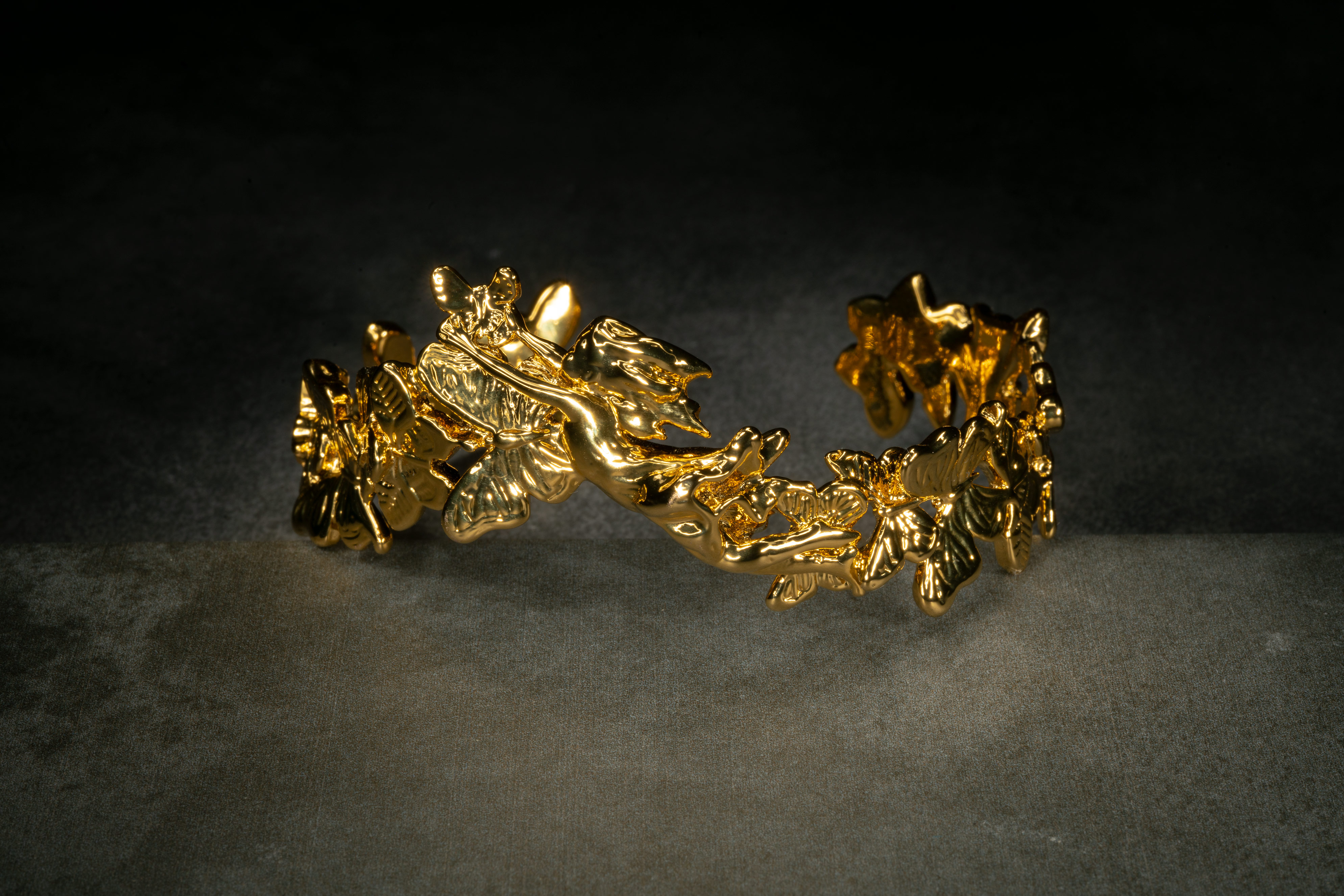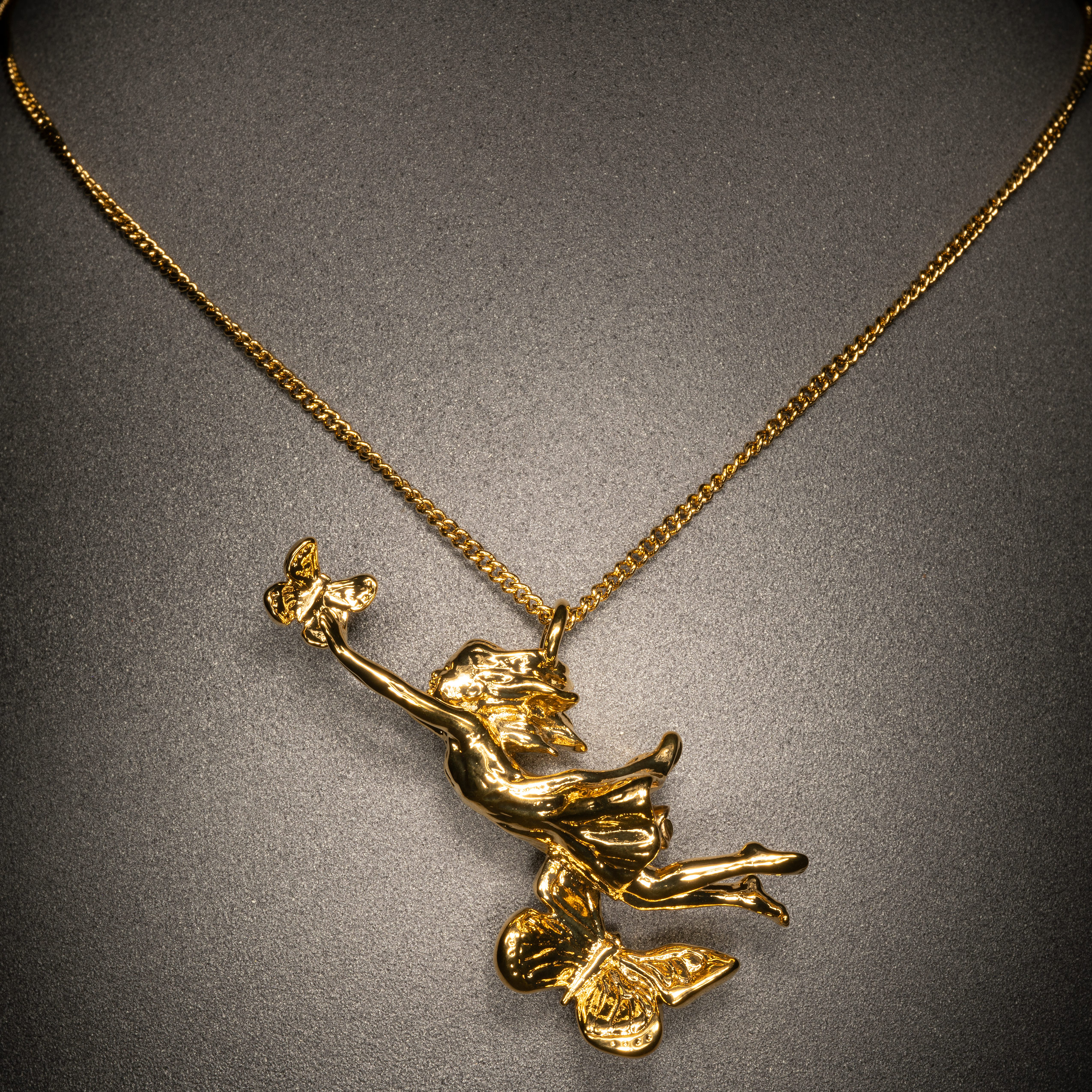 Angela Mia has created a stunning collection of sculpted jewelry using both the stories and compositional elements of her most celebrated sculptures. The jewelry is cast in recycled brass, finished in 18K gold or silver plating, and hand painted with colored enamel. Each piece tells a story that will elegantly adorn and inspire conversation.
It is my hope that a piece of Angela Mia jewelry will create a resonance within you, embodying a meaningful story that you can carry beautifully on your wrists, your earlobes, or on your chest, close to your heart.